Our actual Christmas tree!
I've had countless fake trees, but this is the first real tree of my adult life.
Pret-ty exciting and like most things, makes me want to cry.
I was resigned to not having a tree this year when my darling boyfriend said, "we should get a tree, right? It smells good."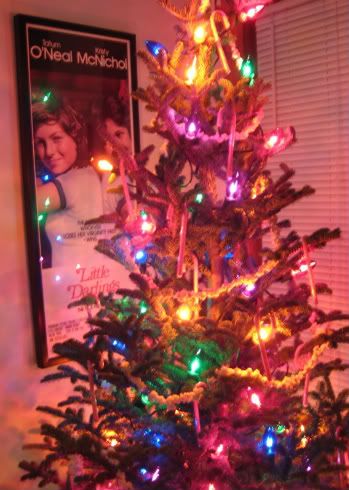 20 fussy reasons to not get a real tree and my Sweetie breaks it down to a simple truth: It smells good.
Our gorgeous little tree from outside the grocery store smells GREAT. And I can't stop staring at it. I may make some other decorations, but I'm perfectly content with big lights, popcorn garland, candy canes and Alfred E. for our topper.
Aww.