I super love peppermint and I super love Etsy, especially at Christmas.
I searched around today on Etsy and found some amazing peppermint-y/candy cane-ish items, perfect for the holidays. Like the
Elf Gift Tags
above, by paperheartpress.

And this
peppermint stick and mistletoe soap set
, courtesy of sunbasilgarden.
These
peppermint christmas cards
by thecraftypantry.
Delicious homemade
peppermint bark
from DoubleDippedSweets.
Lonely Peppermint Tree print
Peppermint Striped Twine, by littlepinkstudio
oh deer stickers by PaperPumpkin (with peppermint tree, it's a stretch, but I LOVE)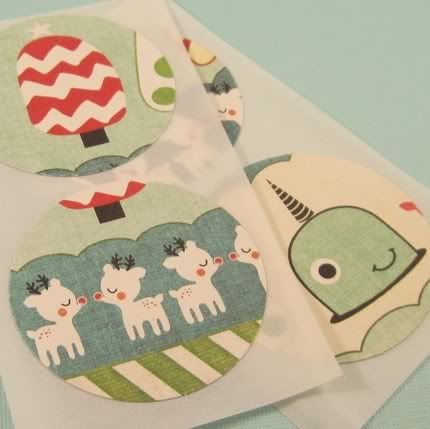 Candy Cane hand-embroidered onesie by Beetastic