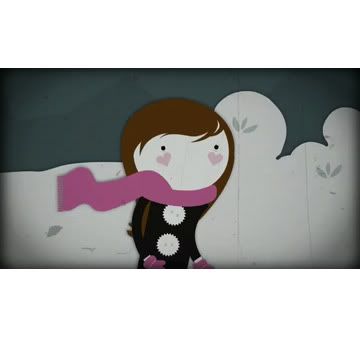 The animated video for Winter Song by Sara Bareilles and Ingrid Michaelson from the album The Hotel Cafe Presents Winter Songs is one of the most precious and adorable things I have watched. The song is so sweet and sad and moving and beautiful, I immediately made fun of it upon first listen so I wouldn't just start crying.
Needless to say, I've been playing it in a loop for the last 20 minutes (which means more like 45 minutes). I LOVE IT.
And actually, if anyone is reading this, I'd love to send an iTunes gift of this song to the first 5 people to post a comment (include email address).
Watch the video here.